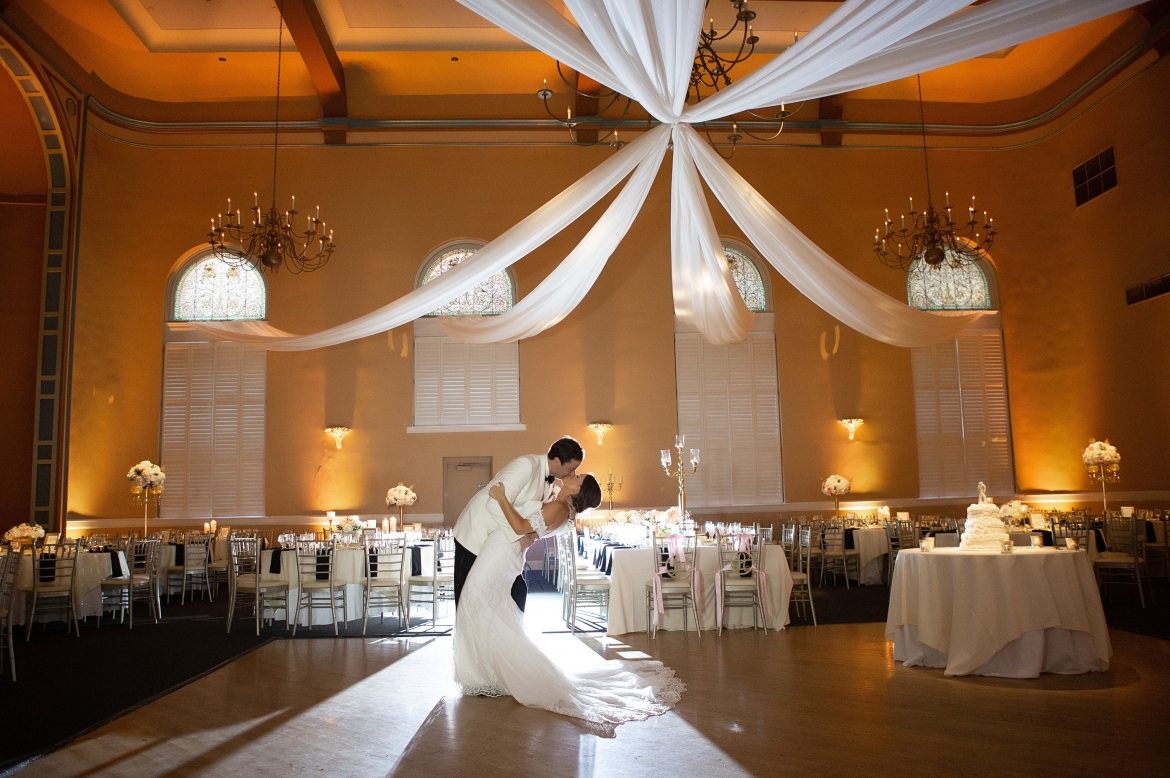 *Click above pictures to access full mini gallery
The Grand Ballroom is simply that…Grand. This room occupies our entire 3rd floor and is breathtaking. The 32ft. high ceilings, stained glass and "Romeo and Juliet" style balconies are just a few things that will entice you to host your special day at The Phoenix.
Capacity: 300 guests for a seated reception with a dance floor
*Busy schedule and you can't find time to come in? Facetime tours are available!