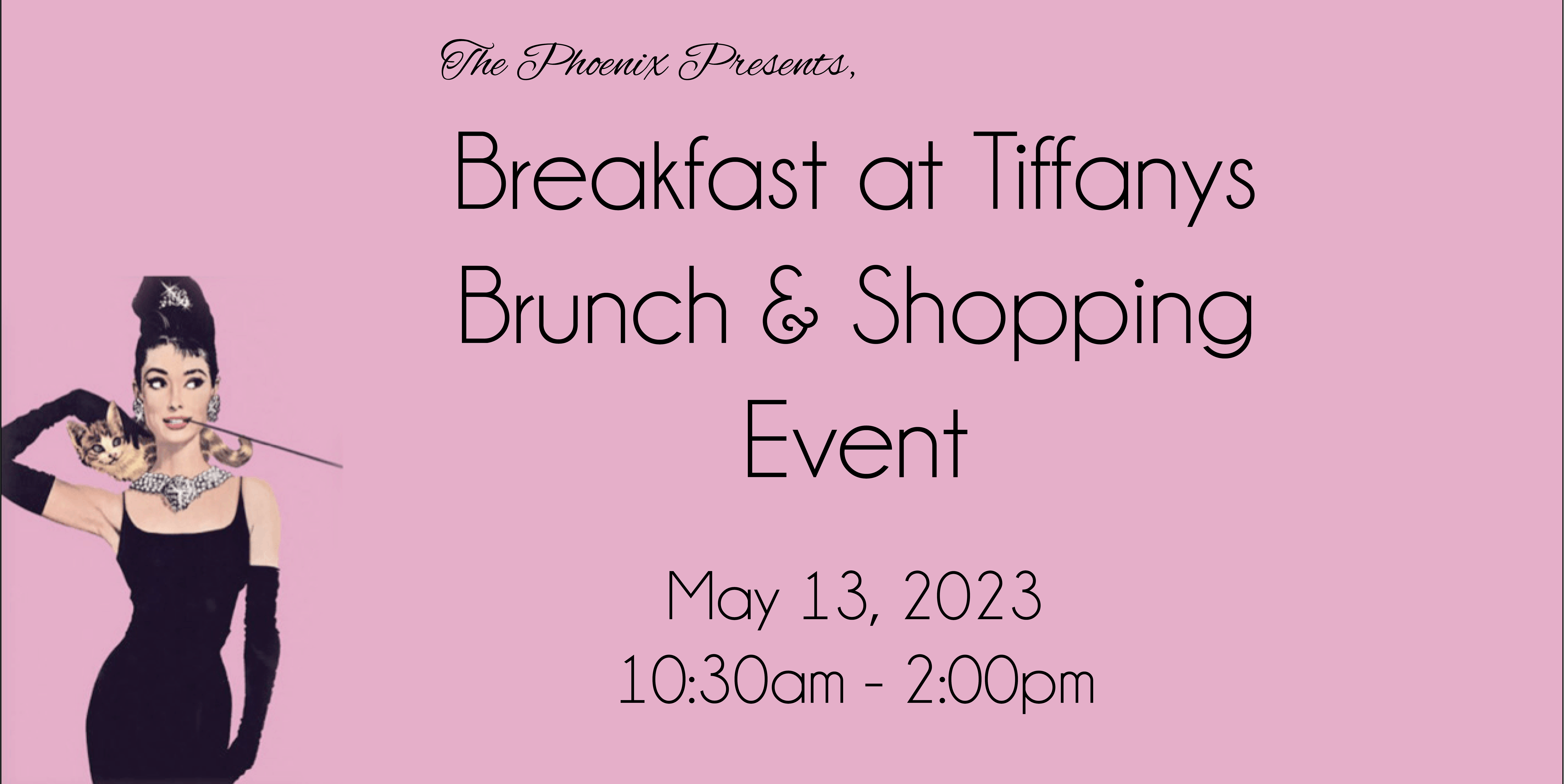 Mothers Day Brunch | Breakfast at Tiffanys
May 13, 2023 | 11:00am
Darlings!
You are cordially invited to join us at The Phoenix for a Mother's Day Brunch Buffet and Shopping with local vendors on May 13, 2023. The brunch is community style seating and will be available from 10:30am - 1:00pm and shopping will be available until 2:00pm, so come as you please!
Brunch tickets are $35 and include a welcome drink plus two drink tickets. Tickets must be purchased in advance.
Local shopping vendors will be on site with great finds! Additionally, the Flower Lady OTR will be offering a class to lead us in Orchid Kokedama at 1pm. Tickets for the class are available at check out.
Must be 21+ to attend brunch.
Sneak Preview Some of Our Vendors:
All At Once
Boutique Bellini
Conscious Seed
Curious Concotions
Meadow River
SMP Interiors
Wilkerson Handmade
and more!