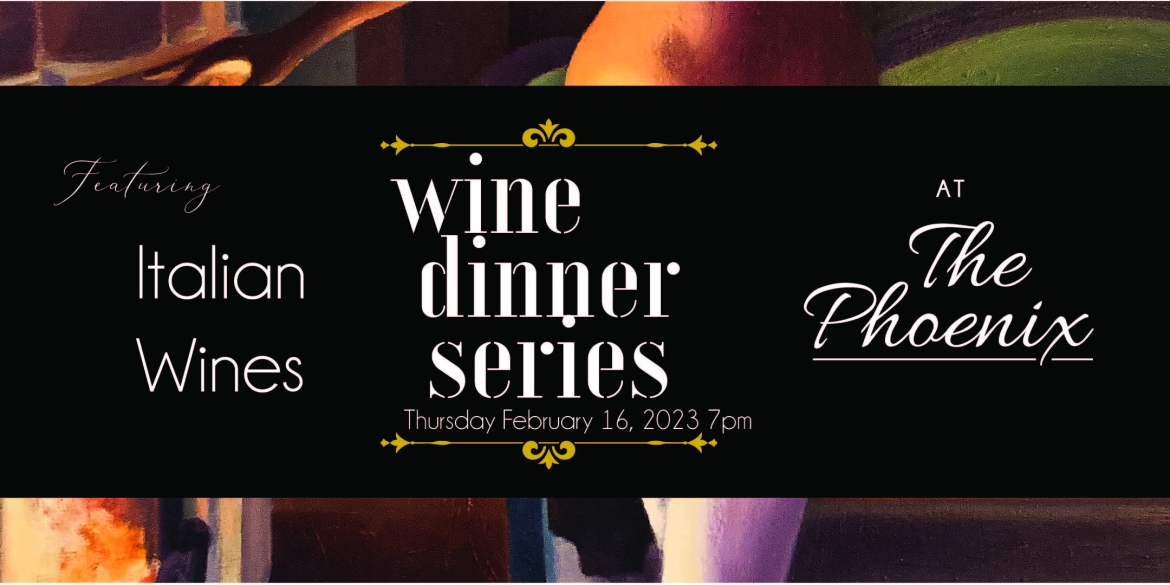 Wine Dinner Series: Spanish Wines
Join us for an Italian influenced dinner featuring a variety of wines from Italy. Each course has been carefully paired with a wine from the region. Spend the evening experiencing an unique dining experience with The Phoenix. 5 Course Menu below!
Dinner Menu
QUATTRO FORMAGGI | Anchovy Roasted Cauliflower, Garlic Ricotta, Fontal, Mozzarella, Parmesan, Truffle Oil
CAESAR SALAD | Baby Romaine, Cured Egg Yolk, Whipped Parmigiano Crostini, Saba, Black Garlic Caesar Dressing, Grated Pecorino Romano
CAVATELLI PASTA | Spicy Sausage, Black Kale, Brodo, Fennel Pollen, Toscano
GRILLED BISTECCA | Oyster Mushrooms, Roasted Tomatoes, Truffle Potato Puree, Demi
OLIVE OIL & THYME CAKE | Blueberry Sauce, Creme Dolce
6:30pm Doors Open
7:00pm Dinner Service Begins
Purchase tickets here: https://www.eventbrite.com/e/the-phoenix-wine-dinner-italian-wines-tickets-518080090497
Must be 21+
*Dietary restrictions cannot be accommodated with this pre-set menu
*Menu Subject to change
*Presidents Room gift cards are not valid for this event.