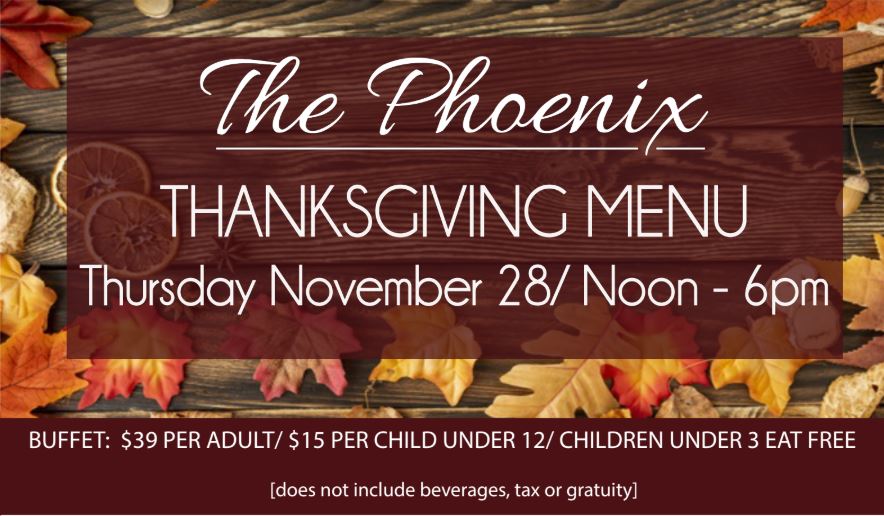 Thanksgiving Day Buffet at The Phoenix
12 - 6 p.m. | Thursday, November 28
The holiday season is almost upon us, and The Phoenix culinary team is busy preparing a feast for you!
From classic turkey options to slow-roasted prime rib, The Phoenix's Thanksgiving Day buffet will have something for everyone. View the full Thanksgiving Day buffet menu.
Reservations are required and can be made by calling (513) 721-8901. Private rooms are available upon special inquiry.
Adult seats are $39 per person. For children under 12, seats are $15 per person, and children under 3 are free. Please note, pricing does not include beverages, tax, or gratuity. Groups of 10 people or more will be required to pay with one check.