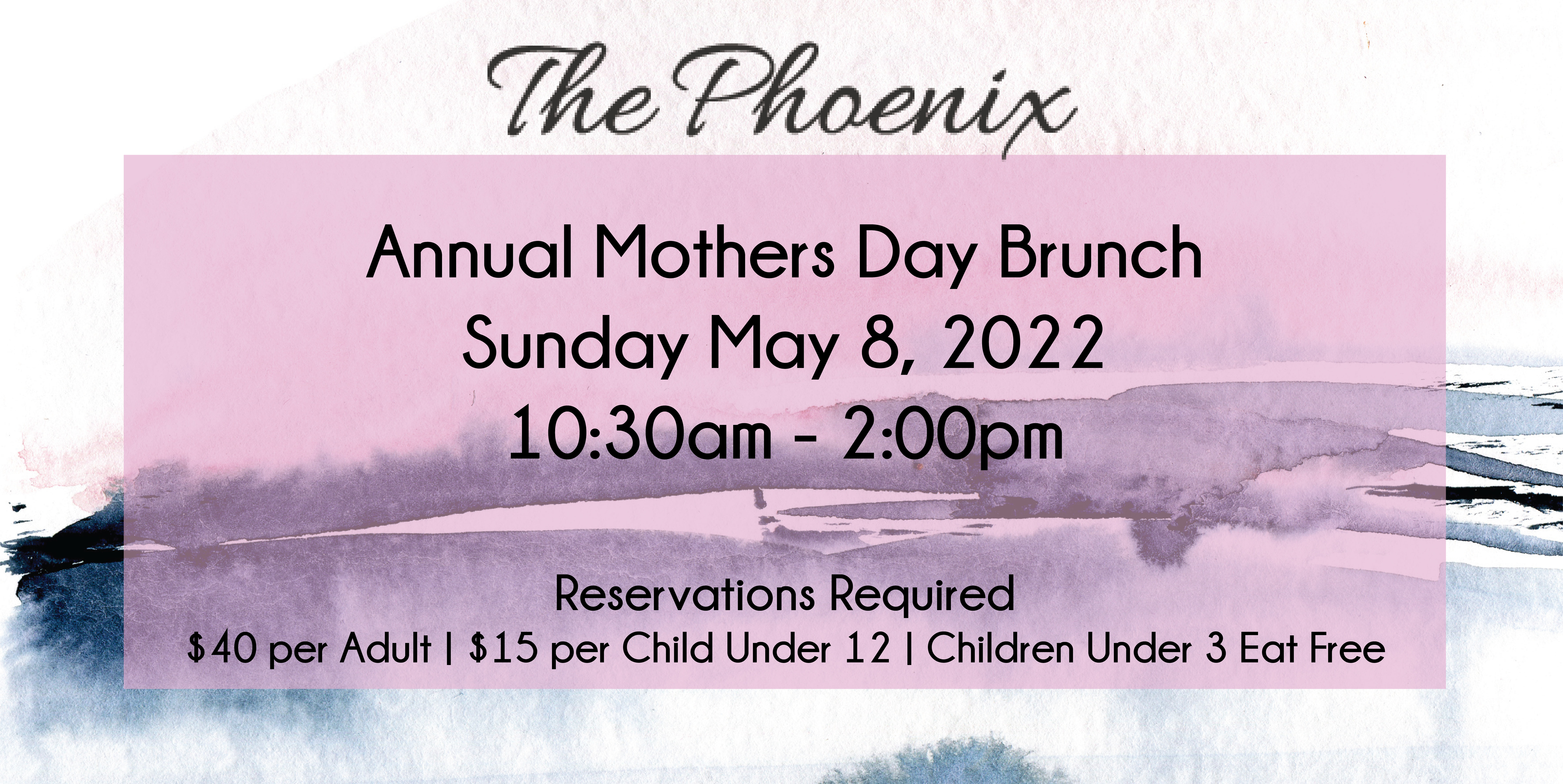 Mothers Day Brunch
May 8, 2022 | 10:30am - 2:00pm
The Phoenix is excited to host Mothers Day Brunch this year! The Phoenix will be hosting a self serve brunch buffet and non-alcoholic beverage station beginning at 10:30am on May 8. Reservations are required and can be made for up to 8 guests, while space is available. If you have more than 8 guests, please contact Lilly Klein at kleinl@thephx.com for more information on private dining spaces available for rent.
Menu can be found here
Pricing does not include gratuity or tax
Reservation Requests can be made by phone or email: 513-721-8901 or kleinl@thephx.com. Voicemails and emails are not confirmation of reservations.
Please note: Credit cards are required to place a reservation. Cancellations within 48 hours will be charged 50% of the reservation. Failure to show for a reservation will result in a full charge of the reservation.
Presidents Room gift cards are not applicable or valid.