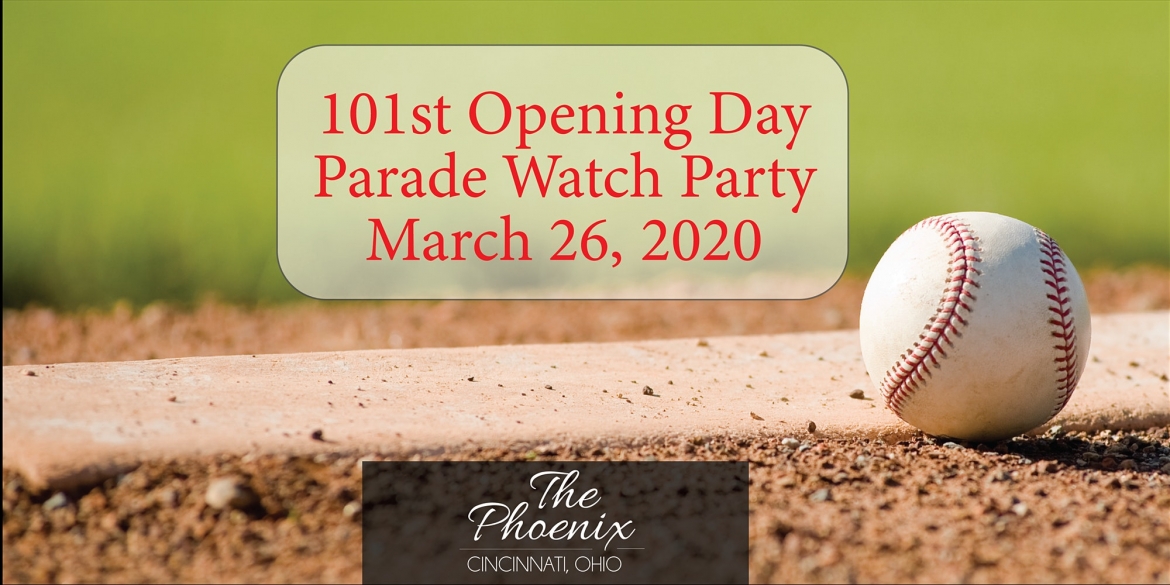 CANCELED: The Phoenix Opening Day Parade Party 2020
Thank you all for purchasing tickets to celebrate the Opening Day Parade at The Phoenix. Due to the City of Cincinnati canceling the Opening Day Parade, the Parade Watch Party at The Phoenix has been canceled. We are disappointed we will not be able to celebrate this holiday with you, but we hope you will join us at The Phoenix for a future event.
Refunds through Eventbrite are currently being issued.
For questions or concerns about tickets, please call (513) 721-8901 or email info@thephx.com.