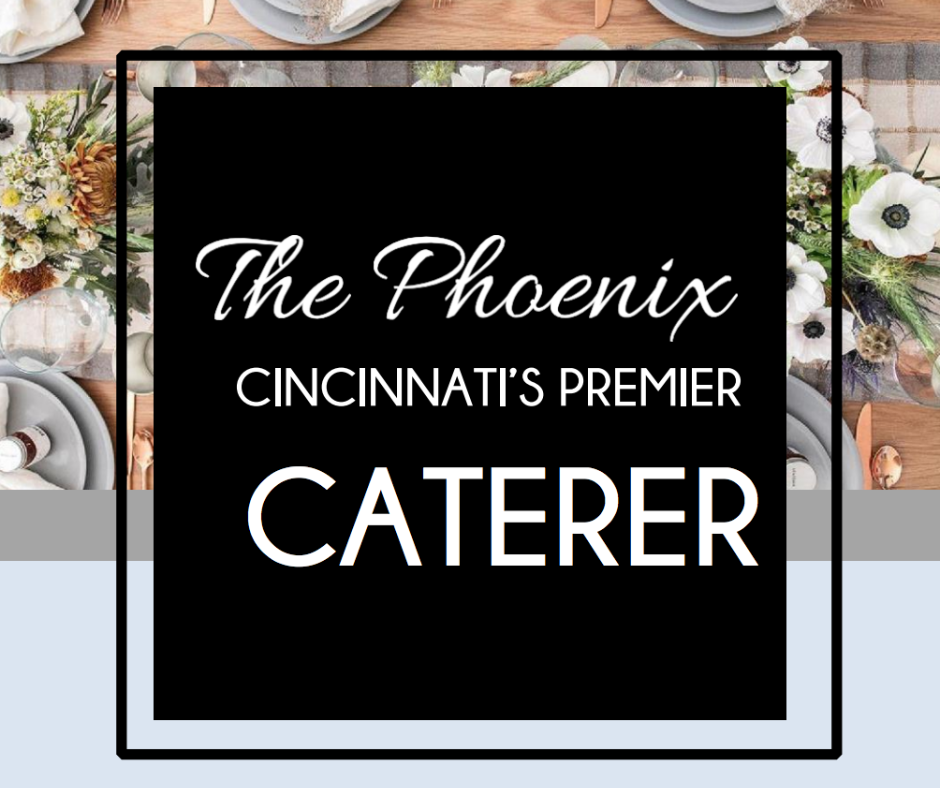 Allow us to take the pressure off the Chef in your family, freeing up time for you to relax and enjoy the holiday season. Our culinary team will create your entire feast making the most important meal of the year feel effortless.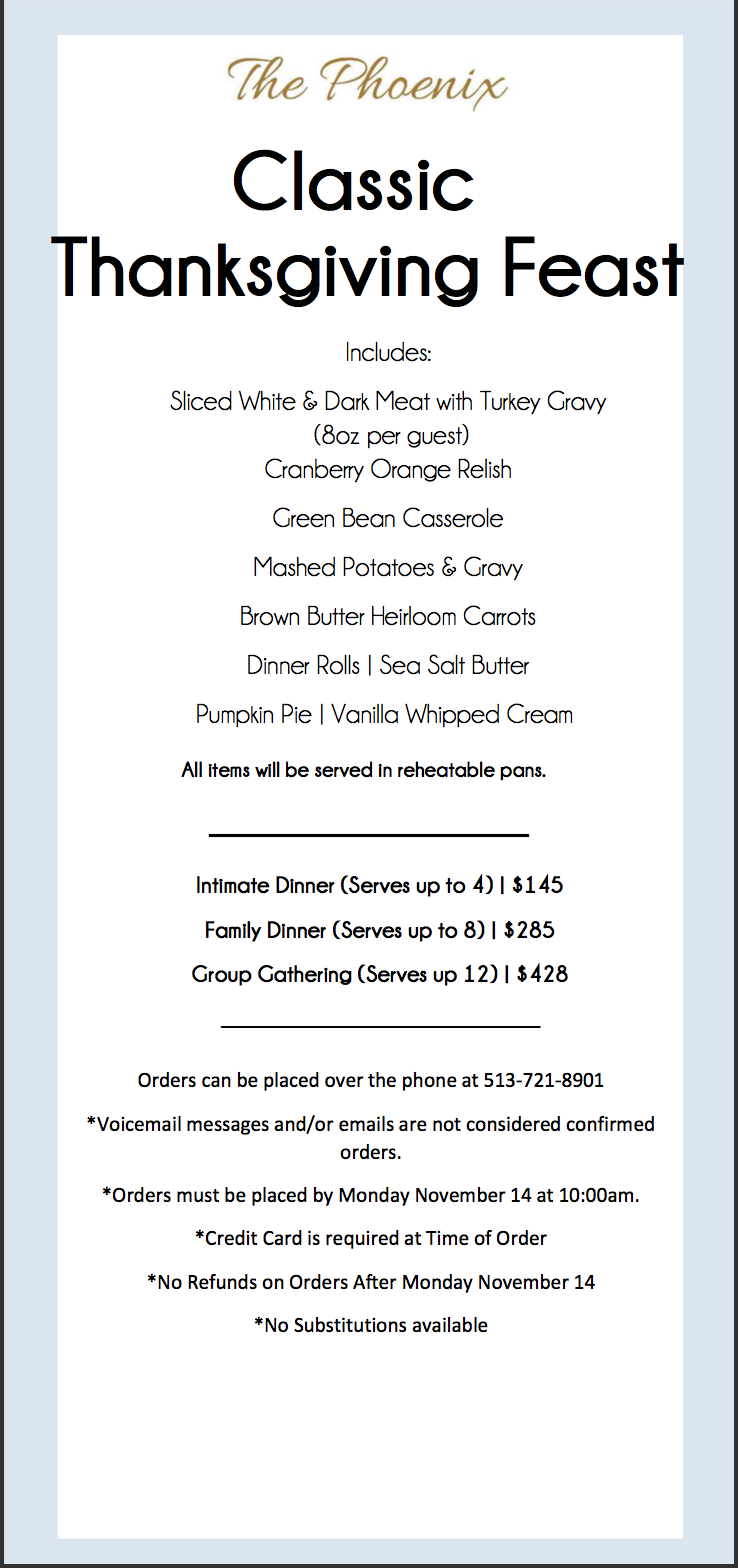 Orders can be placed over the phone at 513-721-8901 anytime before Monday, November 14th at 10:00am.
Orders Will be Ready for Pickup Wednesday, November 23 Between 11am – 2pm!
*Voicemail messages and/or emails are not considered confirmed orders.
*Orders must be placed by Monday November 14 at 10:00am.
*Credit Card is required at Time of Order
*No Refunds on Orders After Monday November 14
*No Substitutions available