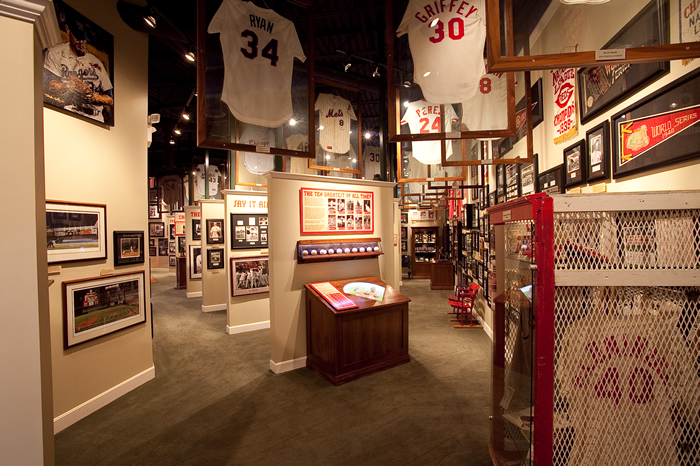 Green Diamond Gallery
About Us
Journey into baseball's storied past with rare autographs, jerseys, photographs and other unique artifacts celebrating our nation's pastime. The history of the game is captured in the majestic Green Diamond Gallery, located in Cincinnati, OH.
Relive your baseball memories in a private setting available for your personal use.

Explore memorabilia from baseball's most beloved personalities.

Enjoy exclusive events that bring you face to face with baseball legends.